What rapper doesn't have at least one ink on his body? Wiz Khalifa is just one of many rap artists whose body is littered with tattoos that may or may not have significant meanings to the person. Wiz Khalifa's tattoos cover almost his entire body. Even his face and the back of his hands were not spared. While he continues to make noise in the rap industry, he also continues to add ink to his body.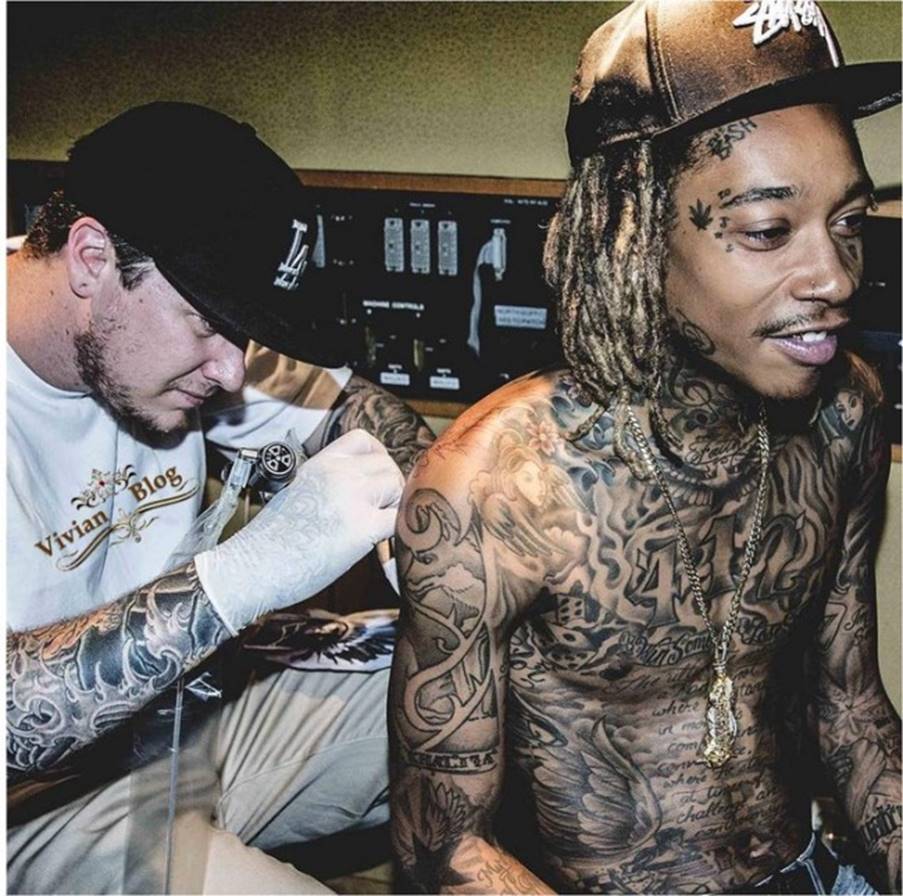 This was taken during one of many tattoo sessions. He had some art tattooed on the right side of his back.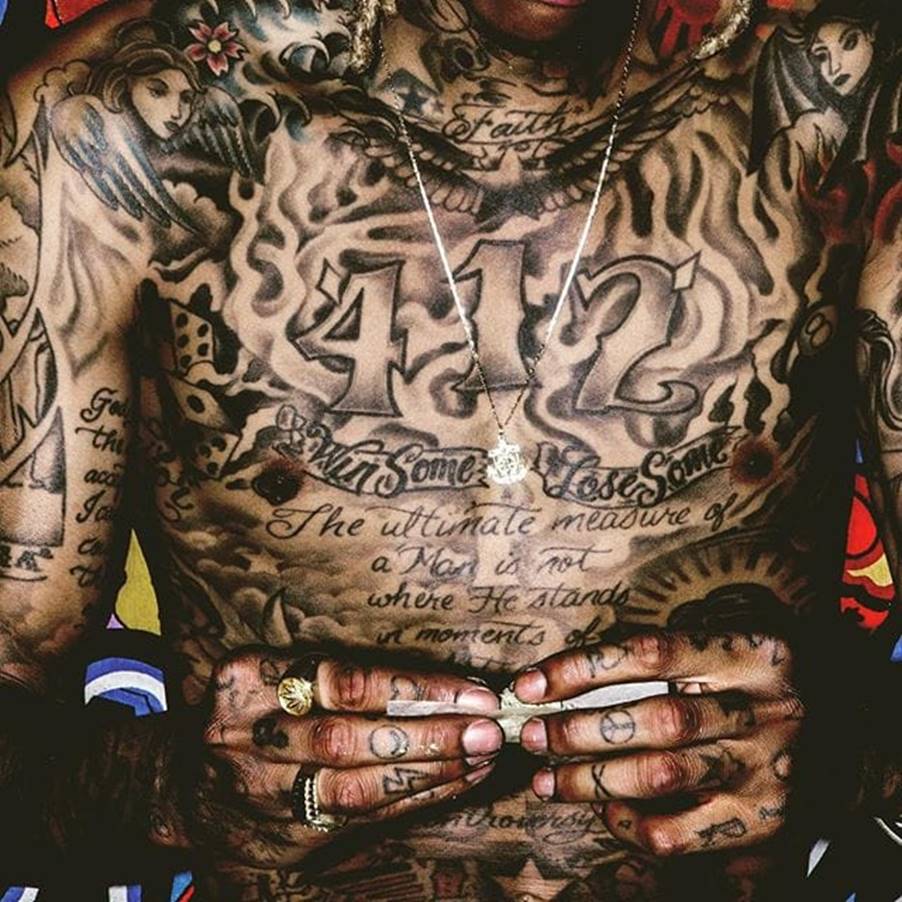 One of Wiz Khalifa's tattoos are the numbers 412 that sit dead center on his chest, and just below are the words "win some, lose some".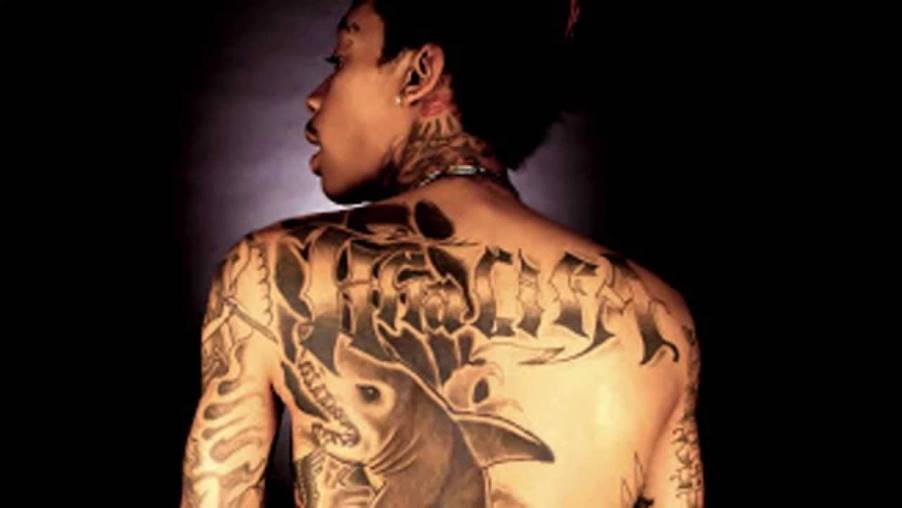 On his back is his name, Khalifa and a big shark below it. He still had some blank space left on the right side of his back when this was taken.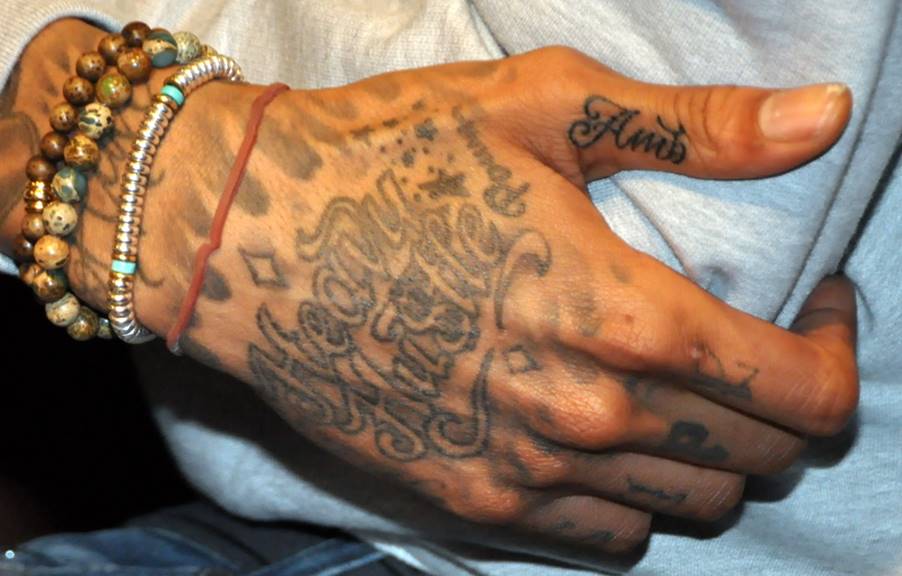 "Heavy Hustle" is tattooed on the back of his right hand, and the word "Amb" on his thumb was of his ex-wife, Amber Rose with whom he has a child.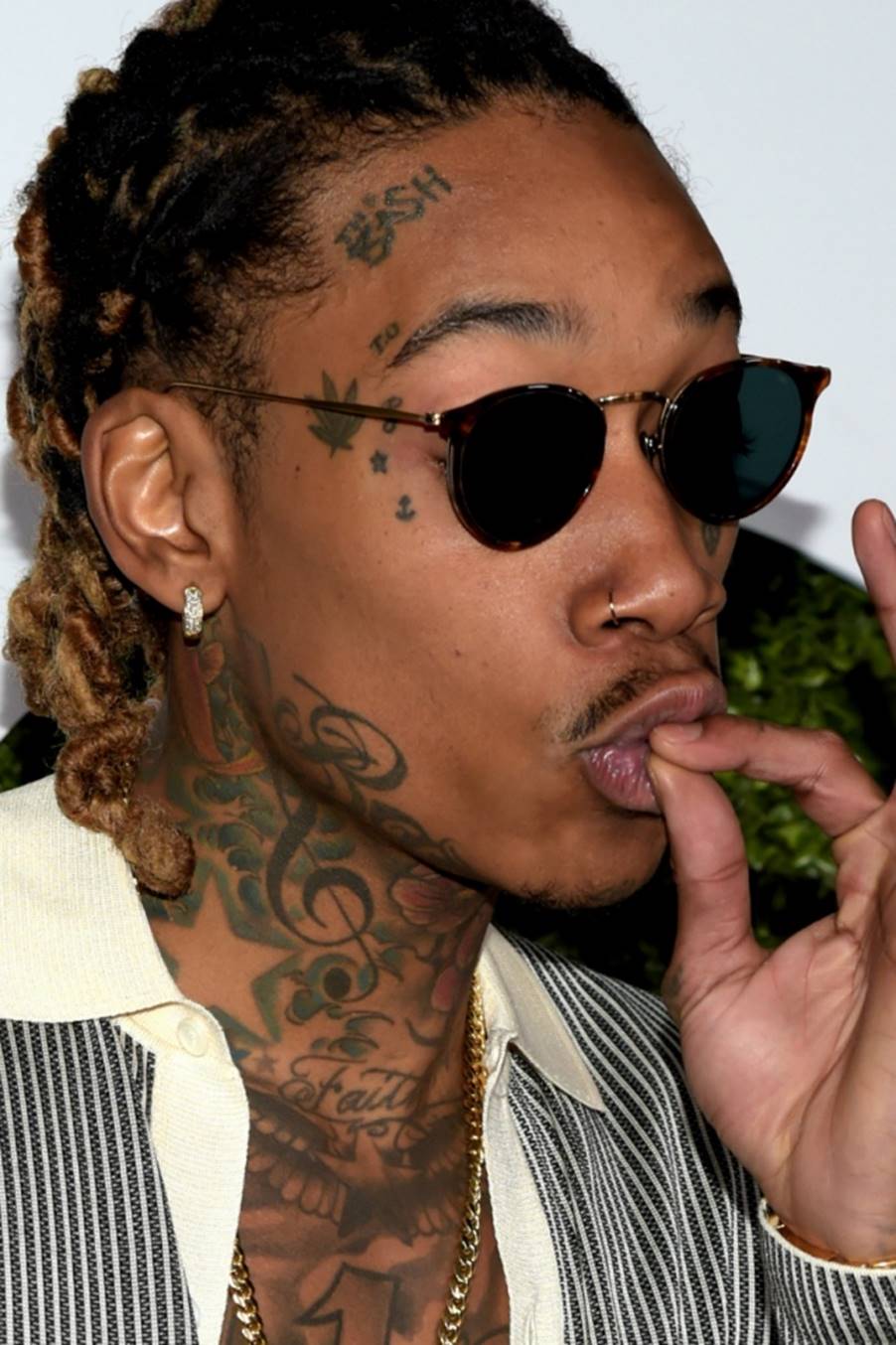 A marijuana tattoo can be seen on his right temple, as well as several small ones below it. The words "The Bash" is on his forehead.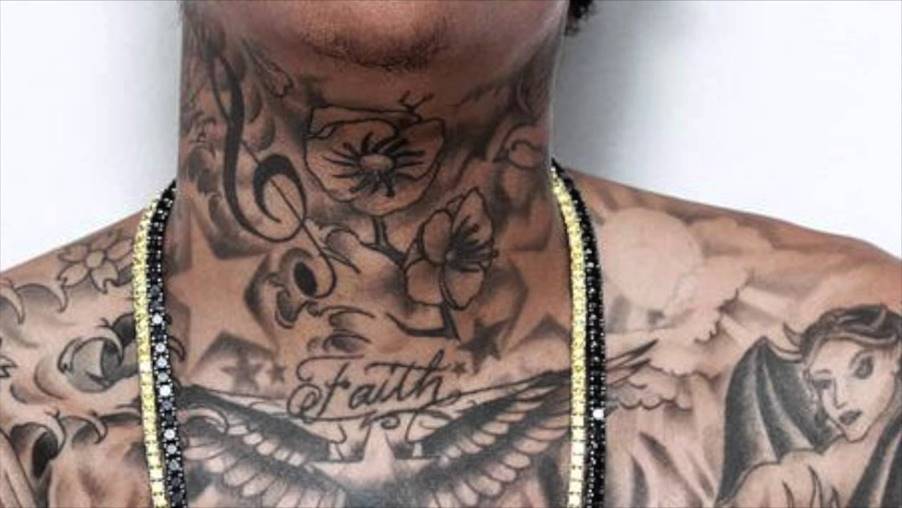 His neck has flowers, stars, fish and the G-clef on it. The musical symbol pays tribute to his love for music. "Faith" also sits right in between his collarbone.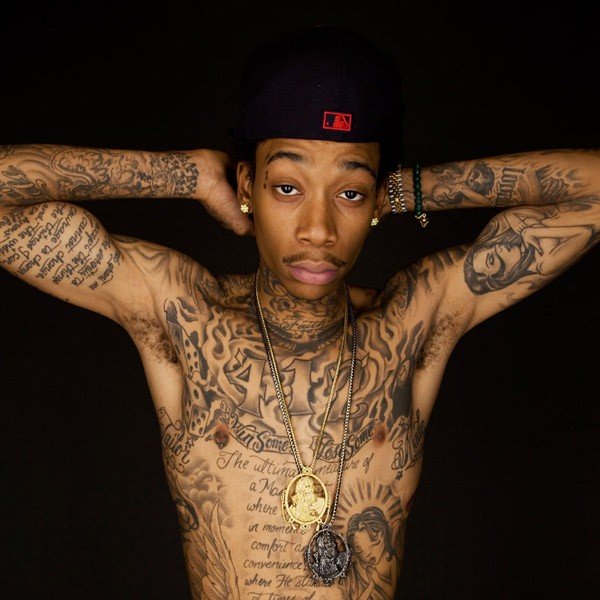 It seems like his armpits were the only parts of his upper body spared from being tattooed on. But what do know? Maybe someday he will get them inked too.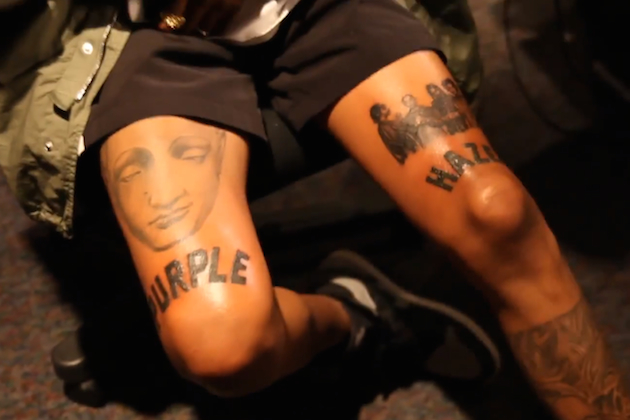 On his right thigh is a tattoo of a face and the word "Purple", while on the left is of four men and the word "Haze".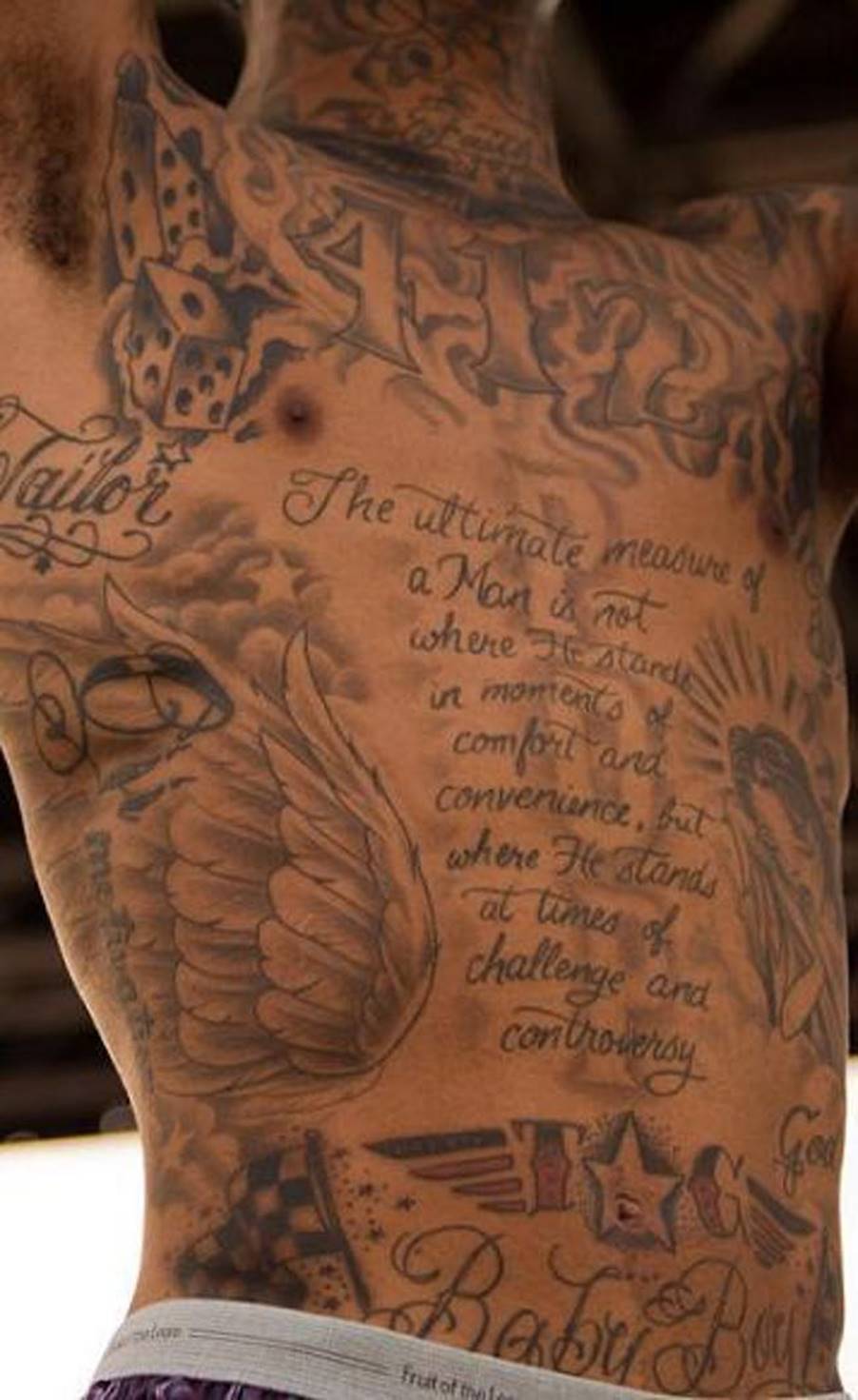 He has a lengthy saying tattooed on the front of his body, talking about where the true strength of a man lies.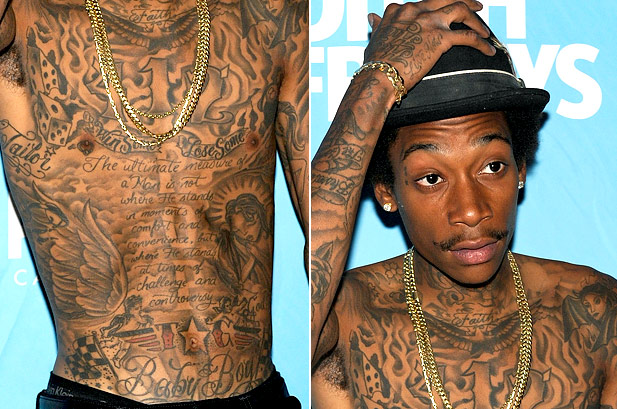 The "Baby Boy" tattoo right by his waistband is a tribute to his son Sebastian, as well as the "The Bash" tattoo on his forehead.